Two more ranking factors that you may have already implemented are security and mobile friendliness. If these things aren't in place on your site, it's going to be really tough for you to rank highly.
Security
Google takes the security of its users seriously. They don't want to send people to an unsecured site where data could be breached.
If you use the Chrome browser, you may have gotten a "Not Secure" warning when trying to visit specific pages. This warning is shown on sites where the data between the browser and server is not encrypted.
How do you know if your site is secure?
A simple way is to look in the URL bar where your web address is typed. Depending on the browser you use, you should either see "https" before the web address or a security icon (it's a padlock in the Chrome browser).
If your site isn't secure, make it secure using an SSL certificate.
Let's Encrypt is a free SSL certificate that you can install on your site. If you don't know how to install one of these, your webmaster should be able to help you. Additionally, many web hosts can install one automatically for you.
Mobile Friendliness
In addition to being secure, your site also needs to be mobile-friendly, meaning that it looks good on a smartphone. Sites and pages that aren't mobile-friendly won't perform well in search results.
One way to see how your site performs on mobile phones is to go to Google Search Console and look at the "Mobile Usability" report. There you'll see if there are any mobile issues with your site.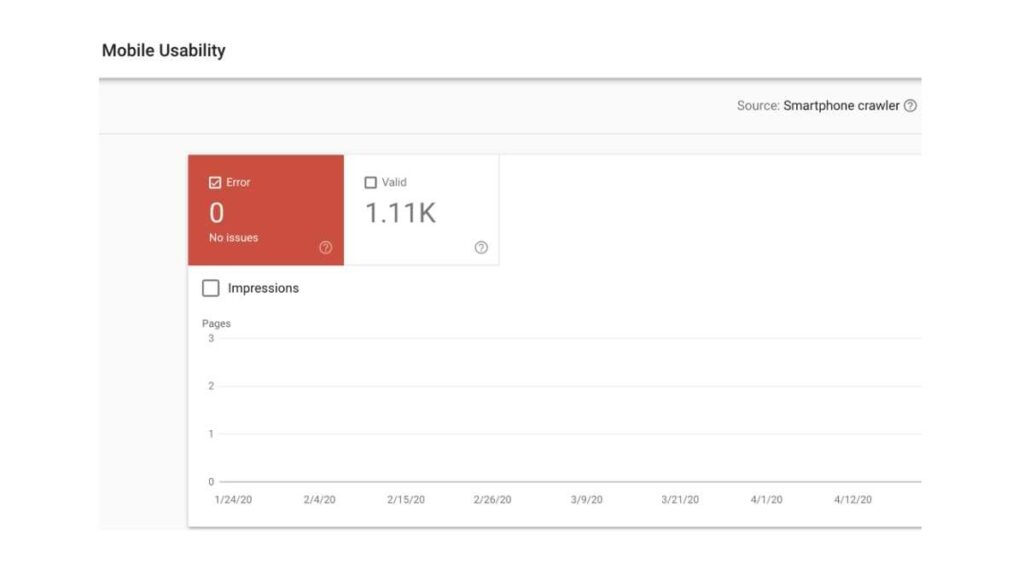 Given that a huge amount of online searches happen on mobile phones, it's very important for your site to be optimized for them.
---