Many web pages have text on them that is easy for people to understand but tough for the Google algorithm to make sense of. For example, you may have a product page that features things like prices, availability, ratings, and more. Google can't easily understand that information unless you structure it in a specific way.
Structured data is specific code you put on your pages that helps Google understand the content. There are specific structured data formats for all sorts of things, including:
Books
Movies
Courses
Ratings
Events
Local business info
Recipes
And much more
If you implement structured data correctly, it may show directly in the search results. For example, have you ever searched for a recipe and seen things like bake time or ratings? That's the result of structured data being implemented.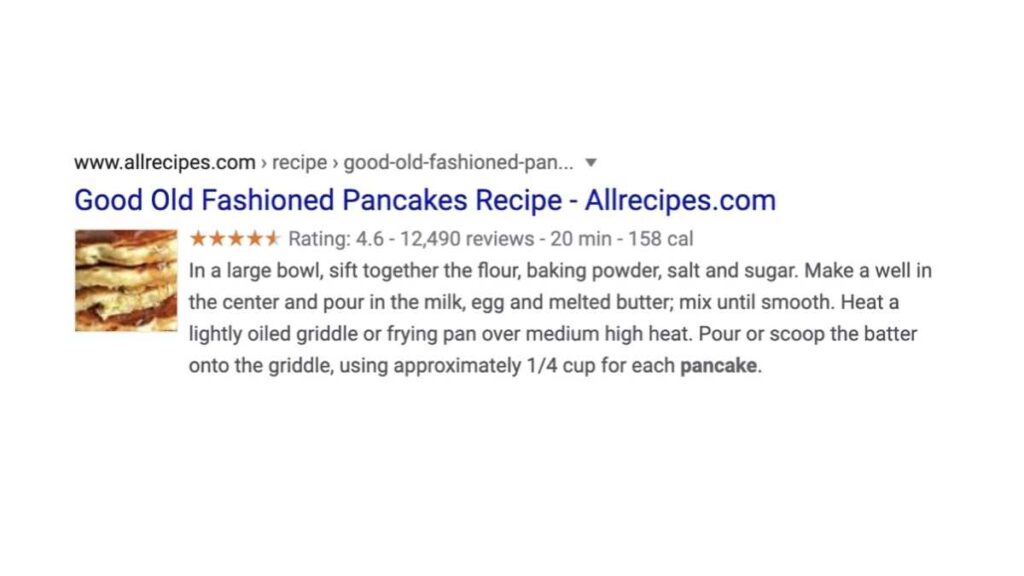 When information is shown directly in the results, it's called a "rich snippet". Rich snippets increase the chances that a person will click on your website in the search results.
To create this type of information, you can use Google's Structured Data Markup Helper. You enter the URL of the page you want to edit and then Google will guide you through adding structured data to it. Once you're done, you can simply copy and paste the updated information back to your website.
---